Renowned as one of the most preserved environments left in the world, the Galápagos has been met by a flood of tourists eager to see the natural beauty. In his teenage years, Eduardo Veliz left his home in mainland Ecuador when offered a job as a research assistant in the Galápagos. Falling in love with the natural world, he made the Galápagos his home, and opened the Royal Galápagos Inn, a hotel designed around the natural ecosystem so tourists might feel the same. He went on to be elected senator of the Galápagos, playing a major role in several key conservation laws. Now in retirement, Veliz works to find a balance between environmental conservation and hotel development.
His hunger strike proved successful – as a diabetic, Veliz' organs started shutting down and he was transferred from the prison to the hospital. After months of recovery, his sentence ended. Since then, he takes time every morning to wake early in order to select and prepare the freshest ingredients for the day. His friends, such as Arismendy Guerrero (pictured top right) know this, too, and show their appreciation for Veliz' safe return through fine ingredients.
Veliz bikes into town. Because of his diabetes and hypertension, it's important for him to incorporate physical activity into his daily life.
Veliz checks in a new guest to the Royal Galápagos Inn, the second hotel he has built on San Cristóbal.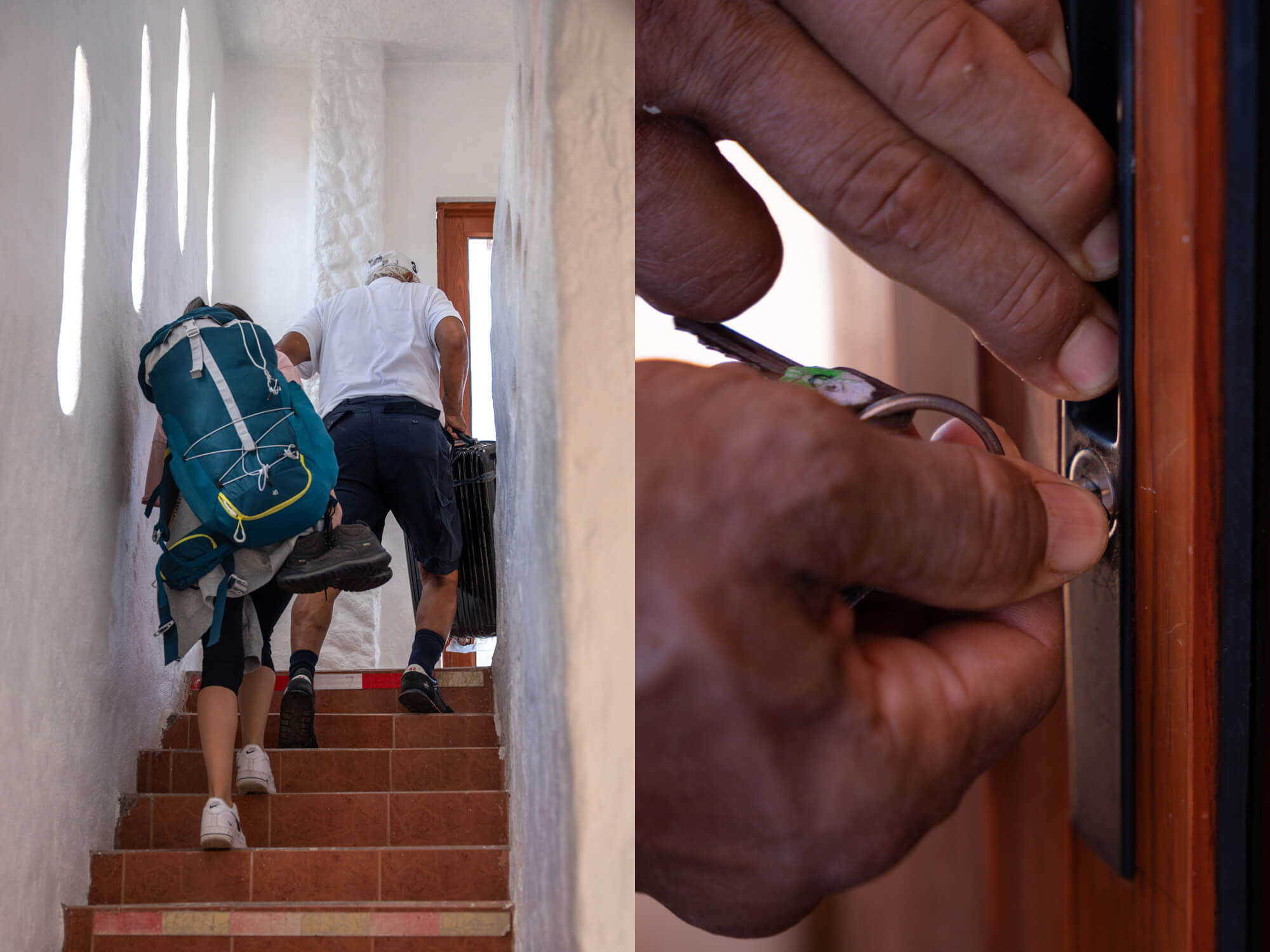 As a member of the Galápagos' growing tourism industry, Veliz recognizes the hypocrisy of the situation he's in. He even used to be the President of the Chamber of Tourism as a senator. But just like every other resident, tourism provides an irresistible source of income.